News
October 2020
"Painkillers don't work, but acupuncture does, and is a better way to manage chronic pain", a UK health standards agency is recommending.

"The therapy should replace powerful opiate drugs, which are ineffective and addictive", says NICE (National Institute of Health and Care Excellence), in a consultative paper on pain care. NICE is responsible for recommending treatments and drugs that are safe, effective and represent value for money for the UK's National Health Service.

Click here for the full news article.

September 2020
This is really worth a listen to. What do/don't we know about Covid 19. It shares some new ideas, dispels some myths, confirms what we thought was common sense, but the Government doesn't necessarily agree with! Listen to the comment on temperature taking, the suggestion is it may be better asking people to take a whiff of coffee. Just click on the Briefing Room logo or on the link below to listen...

Radio 4 - The Briefing Room
June 2020
The Clinic has reopened after carefully assessing the procedures, safety and treatment protocols and we have made every effort to make the clinic as Covid secure as possible; with the various measures in place under frequent review. There are restrictions in place for patient attendance so please do telephone to enquire whether we can treat you currently as these constraints are subject to change.
April 2019 News
By Amanda MacMillan March 15, 2017

Ibuprofen and other common painkillers are linked to an increased risk of cardiac arrest, according to a new Danish study published in the European Heart Journal—Cardiovascular Pharmacotherapy. The authors say these drugs should be used with caution and that people with heart problems may want to avoid them.
Nonsteroidal anti-inflammatory drugs, or NSAIDs, are among the most commonly used drugs worldwide. Previous studies have linked them to increased risk of heart attack and stroke, heart failure and high blood pressure. Because some of them are sold over the counter, experts worry that people perceive them as safe and free of side effects.
The new study only looked at prescription NSAIDs, but in Denmark, these include ibuprofen and naproxen: two drugs that are available over the counter in the United States under the brand names Advil and Aleve. In Denmark, the only NSAID sold without a prescription is ibuprofen in 200 mg tablets, equal to a regular-strength Advil in the United States.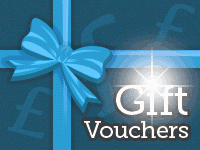 March 2019 News
Eden Clinic's lovely and most knowledgeable Reflexologist, Debbie Pettit, is offering Gift Vouchers for Mother's Day! So if you haven't planned what to do or buy for Sunday 31st March, then we have the solution. Buy one voucher and benefit from a 10% saving or buy three vouchers and benefit from a 15% saving! A great opportunity to continue with your reflexology or sample something new!

Please telephone the clinic for more details, on 020 8440 4140


---
The Opioid Time Bomb
Thursday 15th March 2018

Evening Standard Special Investigation - Click Here to see the whole article, or see below for the main points...

The Opioid Time Bomb - Some Key Points From Article

*Use Of Painkillers Up By 90% in 10 Years* *23.8 Million Prescriptions For Opioids In England In 2017* *But in 90% Of Cases The Drugs Don't Work (according to the British Medical Journal 2013 and a review of randomised trials of thousands of people suffering from lower back pain and osteoarthritis)* *One Opioid Was Found To Be Less Useful Than A Placebo (and yet is prescribed!)* *In 2015 Specialists Published Good Practice Guidelines Warning Patients and Practitioners That Prescription Opioids 'RARELY' Relieve Chronic Pain And There Is LITTLE Evidence That They Are Helpful For Long-Term Pain* *£263Million Cost To Taxpayer in 2017 For Opioid Prescriptions*

So if you are in pain please call the Eden Clinic and we can discuss the variety of options to treat pain including Acupuncture, Physiotherapy, Osteopathy, Chiropractic and More.


---